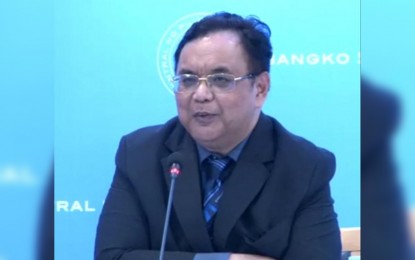 MANILA – Rates of the Bangko Sentral ng Pilipinas' (BSP) term deposit facility (TDF) rose anew on Wednesday and the shorter tenor facility registered undersubscription ahead of the long weekend holiday.
Data released by the central bank showed that the average rate of the seven-day facility went up to 4.8146 percent from 4.7093 percent during the auction last Oct. 19.
The rate of the 14-day TDF also increased to 4.9044 percent from 4.7611 last week.
The BSP hiked the offer volume for the one-week facility by PHP20 billion to PHP170 billion but bids amounted to only PHP146.065 billion. The auction committee accepted PHP141.985 billion worth of bids.
However, it lowered the offering for the two-week facility to PHP110 billion from PHP130 billion last week. Bids reached PHP149.186 billion and the auction committee made a full award.
In a statement, BSP Deputy Governor Francisco Dakila Jr. traced the undersubscription in the one-week TDF to "market participants' preference for the longer tenor in the BSP deposit facility ahead of the All Souls' Day holiday amid ample liquidity in the financial system."
"Going forward, the BSP's monetary operations will remain guided by its assessment of the latest liquidity conditions and market developments," he added. (PNA)