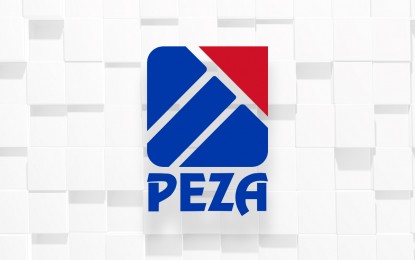 MANILA – The Philippine Economic Zone Authority (PEZA) said registered information technology and business process management (IT-BPM) in economic zones may transfer their registration to the Board of Investments (BOI) until December 31 this year to enjoy the 100-percent work-from-home (WFH) arrangement.
In a statement Thursday, PEZA said it issued Memorandum Circular 2022-067 that would guide the registered business enterprises (RBEs) in transferring from PEZA to BOI.
This is in line with the decision of the Fiscal Incentive Review Board (FIRB) in September to allow full WFH arrangement for IT-BPM firms in PEZA zones so long as they transfer their registration to the BOI.
"Under this arrangement, BOI will issue a certificate of registration to the transferee RBEs for their conduct of 100 percent WFH, and where PEZA will continue to administer to them the fiscal and non-fiscal incentives for the sunset period," the investment promotion agency said.
The PEZA said it would maintain its jurisdiction over the transferee RBEs since there would be no cancellation of registration with PEZA.
This means PEZA will retain monitoring and reporting of the performance of the locators.
The agency will also continue to facilitate investment and the revenue generation functions for the RBEs.
For PEZA to maintain its authority over the RBEs, IT-BPM firms availing of the transfer of registration shall keep their operations within PEZA-registered IT centers and buildings.
PEZA officer in charge and Deputy Director General Tereso Panga said this is only an interim measure for the IT-BPM firms to preserve their export enterprise status while availing of the 100-percent WFH arrangement with full incentives.
"We hope that in the immediate term, a new law or policy will be put in place to institutionalize hybrid workplace for ecozone IT locators to avail of increased WFH threshold with incentives and for the transferee RBEs to retain their PEZA status so they can benefit from the agency's one-stop service and the IT centers' conducive business environment," Panga said.
"In all these, we expect that PEZA will retain its mandate to promote and facilitate investments and keep the separate customs territory status vested in the ecozones to ensure the competitiveness of our IT sector." (PNA)