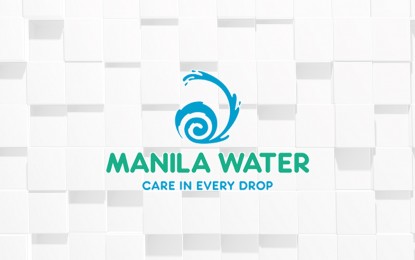 MANILA – Manila Water on Thursday said it has supplied clean water to almost 2 million customers from urban communities in the eastern part of Metro Manila and Rizal province in the past two and a half decades.
In a statement, Jeric Sevilla, Manila Water's Group Head for Corporate Communication Affairs, said these customers, which include informal settlers and low-income households, were beneficiaries of the company's 750 projects under its "Tubig Para Sa Barangay" (TPSB) program that was launched in 1998.
Besides providing "24/7" water supply, the TPSB program has also weeded out illegal connections which were very rampant prior to the takeover of the Manila Water of the operations of the MWSS (Metropolitan Manila Waterworks and Sewerage System) pre-privatization.
Sevilla said the program was the company's approach in reducing the high system losses coming from illegal connections and aging infrastructure.
"When we started in 1997, we made a thorough assessment why we had a high level of non-revenue water which at that time stood at 63 percent. We found out that we not only lost a lot of water due to leaks from old pipes but also because there were a lot of illegal and spaghetti connections particularly in informal settlements because they had no access to legal water connections," he said.
"Because of this, we devised different schemes to be able to provide legal water service connections to these communities. We assisted in community organization so we can introduce an individualization program if the community is qualified. If not, we have clustered or street metering or bulk scheme just so these informal settlements can have direct legal connections to Manila Water," he added.
Sevilla said the TPSB program did not only address the problem of illegal connections but also helped improve the quality of life of their customers by giving them access to uninterrupted potable water supply. (PNA)