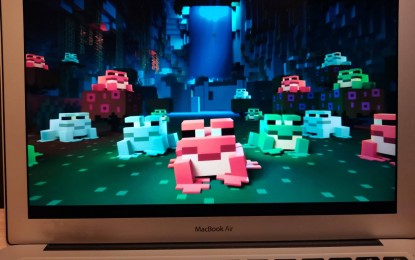 DUMAGUETE CITY – Negros Oriental's Provincial Health Office (PHO) is strengthening its mental health program with the setting up of hubs to address such issues as suicide, an official said Thursday.
"The mental health program was kind of neglected or left behind during the past years due to the Covid-19 (coronavirus disease 2019) pandemic restrictions and so we are now in the process of revisiting and strengthening it," Dr. Liland Estacion, PHO officer in charge, said in mixed English and Cebuano.
This was after a report from the Negros Oriental police showed that the total number of suicide cases from January to October this year reached 42.
Many of the cases were youths although the police declined to give further details due to the sensitivity of the problem.
Estacion said they would train more health workers, including those at the barangay level, on counseling so they could be assigned to centers in certain communities to cater to mental health clients.
Having available health workers to attend to mental health cases, such as anxiety and depression, can help prevent suicide, she said.
"Most of those with suicidal tendencies are young people who cannot identify who or where to go," she said, noting that the advent of social media has also contributed to mental health issues.
"Many young people are so engrossed in computer games that sometimes their studies are compromised," she added.
Estacion expressed hope that schools would have programs on mental health care for their students.
She also encouraged families to be proactive in their roles within their own homes to help the children cope with their problems.
In the near future, she said, they would undertake a program where at least one family is trained for counseling.
"These young people need advice and guidance, as well as those who listen to them and not just ignore them," she pointed out.
Meanwhile, the Negros Oriental Provincial Hospital aims to improve the Talay Rehabilitation Center in Barangay Talay here, which caters to mental health patients, Estacion said.
The Talay facility is the only one in Negros Oriental and is already overcrowded as some patients from nearby areas like Dipolog City in Mindanao are sent there, she said.
To address the lack of accommodation at the facility, Estacion said in some areas, such as in Guihulngan City, they have a monthly outpatient section for mental health clients.
These clients come in regularly for consultation, as well as for their medication that the government is giving for free, she said.
She lamented that some patients committed to the Talay facility have nowhere to go once they have been treated while others are also left there with their families no longer coming to visit them. (PNA)