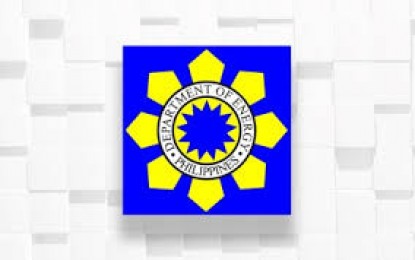 MANILA – The Department of Energy (DOE) on Friday urged companies to complete their generation and transmission projects on time to ensure adequate supply and delivery of power to consumers.
During the Virtual Energy Investment Forum, DOE Director Irma Exconde said delays in the completion of liquefied natural gas (LNG) projects and transmission projects, as well as non-compliance with the agency's policy on the maintenance schedule of power plants, remain a challenge to the country's power supply.
These challenges are on top of the depleting reserves of the Malampaya gas field and the continued high fuel prices in the global market, especially coal, which has the largest share in power capacity and generation mix.
For instance, Exconde said, the Luzon grid may experience 17 yellow alerts and three red alerts next year if the 1,200-megawatt (MW) Ilijan gas power plant would not resume its operation in time for the summer period.
A yellow alert is declared when reserves fall below ideal levels, while a red alert is when reserves breach their maintaining level of 4 percent of peak demand. Rotational brownouts are implemented during red alerts.
Earlier, the power generation unit of San Miguel Corp. said the company targets to run the Ilijan power plant by February 2023.
"I wish to highlight the importance of having strict compliance to the DOE policy on the scheduled maintenance of the power plants, the synchronized and timely completion of generation projects and transmission projects, and the consideration of the natural limitations of the hydro plants during the summer period," Exconde said.
To date, the country has 8,935 MW of committed power capacity, the biggest of which is in coal at 4,488 MW, followed by natural gas at 3,500 MW, renewable energy at 905 MW, and oil-based at 42 MW.
These committed power projects are expected to be online in the medium term. (PNA)