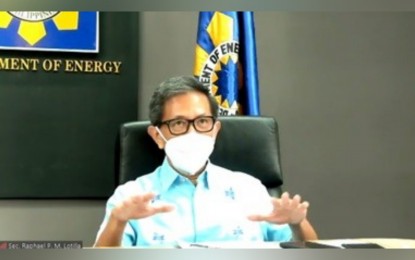 MANILA – Department of Energy (DOE) Secretary Rapahel Lotilla on Friday said the agency is preparing the amendments to the implementing rules and regulations (IRR) of the Renewable Energy Act of 2008 to allow 100 percent foreign equity on renewable energy projects.
During the Virtual Energy Investment Forum, Lotilla said the recent Department of Justice (DOJ) opinion that natural resources are not covered by constitutional limitations on foreign ownership will attract more investments in the renewable energy sector.
"The opinion accelerates the attainment of President Ferdinand Marcos Jr.'s program to develop the country's indigenous and renewable energy," he said.
He added that the amendments to the IRR of the Renewable Energy Act will conform to the DOJ's opinion.
"I wish to stress the President's marching order for us at DOE and our partner agencies in the government to ensure a level playing field. With these developments, we encourage investors to hop work with us in steering the energy industry toward a cleaner, greener, reliable, and more sustainable future," Lotilla said.
Lotilla said renewable energy currently accounts for 22.8 percent of the total primary energy supply.
DOE data shows that committed capacity for renewable energy in the medium term reached 905 megawatts, or 10 percent of the total 8,935 MW committed capacity.
Indicative capacity for renewable energy is expected to balloon to more than 39,800 MW. These energy projects are expected to be online until 2037 and beyond.
The country targets renewable energy to increase its share to 35 percent by 2030 and to 50 percent by 2040. (PNA)