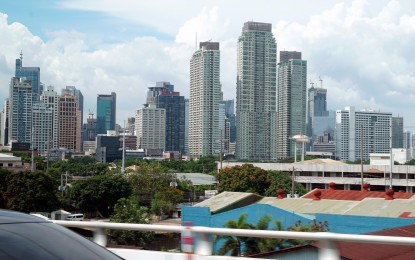 MANILA – Fitch Ratings' affirmation of its investment-grade rating on the Philippines is seen to attract foreign investments even as economists cited the need for more fiscal measures.
On Thursday, Fitch Ratings retained the country's "BBB" rating with negative outlook as it sees domestic demand to remain strong and may provide for a 6.8 percent domestic output this year, among others.
The outlook reflects risks on "growth prospects, fiscal adjustment path and external buffers."
Luis Limlingan, head of sales of equities firm Regina Capital Development Corporation, told the Philippine News Agency (PNA) on Friday that the rating retention could at least prompt investors to look into the Philippines direction.
"As to the gravity of the inflows into our economy, in general, would still be a bit challenging to quantify," he said.
Michael Ricafort, Rizal Commercial Banking Corporation, said the ratings affirmation, which was made for the third consecutive year, "would still help attract more foreign investments into the country from a bigger roster of international investors."
"It would also help attract more credit/loans to the country/government at a relatively lower cost and more favorable terms since a better credit rating lowers the country's risk profile/risk premium amid the country's improved economic and credit fundamentals," he said in a message to the PNA.
Ricafort noted that the ratings outlook "highlights the need to further bring down/improve the country's debt-to-Gross Domestic Product ratio from 62.1 percent to below the international threshold of 60 percent in the coming years through continued fiscal/tax reform measures to increase government revenues through intensified tax collections and also reduce government expenditures."
He said the administration's rightsizing bid is one way to help decrease government expenditures
The reduction in government spending will address the budget gap, lessen the need to borrow funds "and temper the growth in the government's outstanding debt to prevent an actual credit rating downgrade from happening," Ricafort said.
"On top of (these), anti-wastage/anti-leakage/anti-corruption (measures) will further reduce government expenditures to help further improve the country's fiscal performance," he added. (PNA)