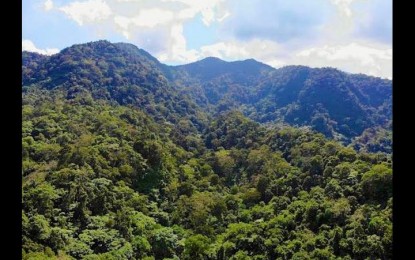 MANILA – The Agence française de développement (French Development Agency) has committed 482 million euros in support of the Philippines' actions against climate change.
Senate President Pro-Tempore Loren Legarda announced the development on Friday, an addition to the 250 million euros granted to the Philippines last year for disaster risk reduction, preparedness, and response at the local level.
"We are grateful for your continued support for the Philippines and other developing nations and we hope that France will be on the side of developing nations so that the issues of loss and damage, which is important to vulnerable nations, could also be defended or even discussed," Legarda said in a news release.
"I'm glad that France does not stop in helping in giving technological, technical, and capacity-building, and even financial assistance in so far as biodiversity conservation, sustainable development, and climate action," she added.
Legarda previously stated the importance of the Paris Agreement, a legally binding international treaty on climate change adopted by 196 parties at the Conference of the Parties 21 in Paris on Dec. 12, 2015 and entered into force on Nov. 4, 2016.
Senate President Juan Miguel Zubiri and Legarda led the Philippine delegation that met with French legislators in Paris on Tuesday.
"One of the many advocacies and issues that bond France and the Philippines is the Paris Agreement. Being number one in the World Risk Index, as the most vulnerable nation in the world, we value our ratification of the Paris Accord in 2015," Legarda said.
The World Risk Index 2022 report released in September ranked the Philippines with the highest natural disaster risk among 193 nations.
India and Indonesia ranked second and third, followed by Colombia and Mexico.
"Floods, heat waves and droughts are increasing seriously, and climate change is also having a massive impact on the assessment of risks. For a country's risk of an extreme natural event turning into a disaster, natural and climate-related exposure forms the first part of the equation," explained Peter Mucke, project manager of the World Risk Report 2022.
Legarda urged the European Union (EU) to increase its National Determined Contributions, the climate action plans submitted by nations, to lessen the impact of climate change on vulnerable countries such as the Philippines.
The EU has committed to decrease greenhouse gas emissions by its members by 2030 and produce net zero emissions by 2050, according to the World Bank.
It also said that 76 percent of global greenhouse gas emissions are coming from China, the United States, and the EU. (With a report from Leonel Abasola/PNA)