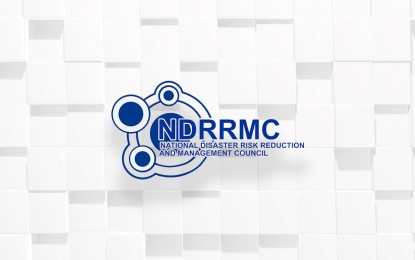 MANILA – The number of deaths validated and attributed to severe Tropical Storm Paeng is now at 45, the National Disaster Risk Reduction and Management Council (NDRRMC) said Saturday.
"In terms of casualties, this is already based on the validated report that was submitted by BARMM (Bangsamoro Autonomous Region in Muslim Mindanao) this morning. We have 45 reported dead -- 40 from BARMM, Maguindanao, and then three from Region 12 and two from Region 6," NDRRMC spokesperson and Office of Civil Defense (OCD) administrator for operations, Assistant Secretary Bernardo Rafaelito Alejandro IV, said in an online press briefing.
The two fatalities in Region 12 are in Kalamansig, Sultan Kudarat and in Lake Sebu, South Cotabato; and the two in Region 6 are reported in San Joaquin, Iloilo and Tapaz, Capiz.
"For injured victims, we have 33, then missing we have 18, 15 of which are from Maguindanao, and three from Sultan Kudarat," Alejandro added.
When asked how the number of fatalities was reduced to 45 from the NDRRMC's earlier situational report of 72, he said that this was due to the BARMM submitting a "validated or revised report" indicating that there are only 40 casualties in Maguindanao.
"So what they submitted yesterday or last night was still subject for validation. This was the result of the validation being conducted by BARMM and with other agencies on the ground," Alejandro said.
Department of National Defense (DND) officer-in-charge and NDRRMC chair, Undersecretary Jose Faustino Jr., who was also present in the online press briefing, said there was an "overcount" in the BARMM's initial report.
He added that this initial figure was validated Saturday morning by checking through the "barangays" (villages) and municipalities.
"And it came out nag-over count ang report (that the initial report overcounted). So it's official, they confirmed with us this morning and they confirmed it this lunchtime, it's official at 40 ang casualty ng BARMM (BARMM casualties are only 40)," Faustino said.
The DND officer-in-charge said that more of the 40 deaths in BARMM can be attributed to landslides and the five deaths in Regions 12 and 6 are all due to flooding.
As of this time, the total affected population is placed at 184,161 persons or 49,767 families directly affected and these individuals are residing in Regions 5, 6, 7, 11, 12, Caraga, and BARMM.
"The total displaced or served population as per our report this morning is 8,247 persons or 2,211 families who are currently taking temporary shelters inside and outside the various evacuation centers. So far, we have monitored 194 areas as still flooded, we have monitored 57 roads and 12 bridges that are not passable," he added.
Also, some 585 seaports have suspended operations and these are Calabarzon, Mimaropa, Regions 5, 6, 8, and 11, Alejandro said.
So far, some 3,072 passengers, 880 rolling cargoes, and 73 vessels are stranded at various ports.
Meanwhile, the Philippine National Police (PNP) said it will continue disaster response operations in areas affected by Severe Tropical Storm Paeng in most parts of the country despite its own personnel and their families themselves affected by this weather disturbance.
The PNP national headquarters has alerted all police regional offices thru its Area Police Commands to keep all highways and major thoroughfares clear of debris and hazards for unhampered passage of emergency vehicles, personnel, equipment, relief supplies, and commercial cargo.
Resources and personnel of search and rescue (SAR)-capable National Support Units were also alerted to augment affected police regional offices (PROs) for response operations in coordination with local disaster Disaster Risk Reduction Management Offices (DDRRMOs), local government units (LGUs), and other government agencies.
"Assisted by the Quad-Staff, I am constantly being updated of guidance from the NDRRMC and higher authorities for further actions," PNP Chief Gen. Rodlfo Azurin Jr. said in a statement. (With a report from Christopher Lloyd Caliwan/PNA)