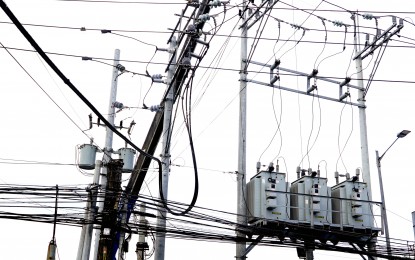 MANILA – Customers of Manila Electric Company (Meralco) that experienced power outages due to Severe Tropical Storm Paeng climbed to 2,243,212 as of 3 p.m. Saturday from 1,143,499 in the morning.
Meralco said some 626,343 customers in Laguna, Quezon, Batangas, Cavite, Metro Manila, Rizal, Bulacan, and Pampanga are still affected by power interruptions.
"We ask for our customers' patience and understanding since we could not give a definite time on when service will be restored. For safety reasons, we have to wait until the strong winds and heavy rainfall subsides before restoration activities in some areas resume," said Meralco Spokesperson Joe Zaldarriaga.
The Department of Energy (DOE) also reported that Bacman Geothermal Plant Units 1, 2, and 3 were shutdown since 5 p.m. of Oct. 28. The three units have total capacity of 140 megawatts.
Likewise, Paeng also caused power interruption in off-grid areas including in the provinces of Marinduque, Camarines Sur, Catanduanes, Masbate, and Burias Island.
There are also 14 69 kV transmission lines and one 230 kV lines that are still down due to the weather disturbance.
"[O]ut of 91 ECs (electric cooperatives), 32 ECs are in normal operation, 24 are in partial power interruption, five total power interruption, and 30 ECs without submission," DOE said. (PNA)