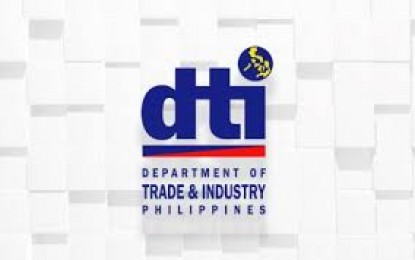 MANILA – The Department of Trade and Industry (DTI) is reminding business establishments in areas declared under state of calamity following the onslaught of Severe Tropical Storm Paeng that there should be no increases in prices of basic necessities.
Under the Republic Act 7581, or the Price Act, prices of basic necessities should remain at prevailing levels for 60 days in areas placed under state of calamity.
Basic necessities include canned fish, locally manufactured instant noodles, bottled water, bread, processed milk, coffee, candles, laundry soap, detergent and salt.
In a statement Monday, DTI Secretary Alfredo Pascual said the agency, through its regional offices, will conduct market monitoring to ensure that price freeze is being implemented in state of calamity areas due to Paeng.
"The DTI monitoring teams in the regions and provinces check the supermarkets and grocery stores to ensure availability of supply and stability of prices. We also encourage consumers to be vigilant and report any violation or incident of overpricing or hoarding," Pascual said.
Under the Price Act, violators will face a penalty of imprisonment for a period of one to 10 years, or a fine ranging from PHP5,000 to PHP1 million or both, at the discretion of the court.
"The DTI is closely coordinating with the Office of the Civil Defense on the declarations of state of calamity. Automatic price freeze shall apply to basic necessities. Establishments found violating the price freeze may be subjected to administrative cases and fines," Pascual added. (PNA)