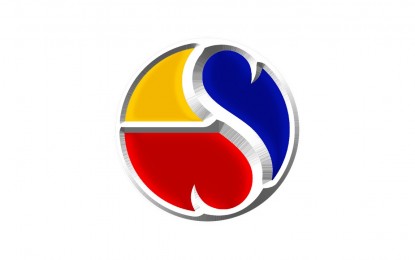 MANILA – Department of Agrarian Reform (DAR) Undersecretary Luis Meinrado Pangulayan will serve a full six-year term as director of the Career Executive Service Board (CESB), following his appointment to the post by President Ferdinand R. Marcos Jr.
In a press release issued on Tuesday, the DAR said Marcos appointed Pangulayan on Oct. 24 and that he will serve as CESB Director and DAR Undersecretary simultaneously.
"The CESB is the governing body of the CES. It is mandated to promulgate rules, standards and procedures on the selection, classification, compensation, and career development of members of the Career Executive Service (CES.) It is currently chaired by the Chairman of the Civil Service Commission, the Honorable Karlo A.B. Nograles," Pañgulayan said.
"The CES is the 'third level' or the managerial class in the group of career positions in the Philippine civil service," he added.
Former President Ferdinand E. Marcos Sr. created the CES in 1972 through Presidential Decree No. 1 to "form a continuing pool of well-selected and development-oriented career administrators who shall provide competent and faithful service."
It is also a public personnel system separate from that of the first two levels of positions in the Philippine civil service.
The CES operates on the 'rank concept' which means that Career Executive Service Officers (CESOs) are 'appointed' to ranks and 'assigned' to CES positions.
Pangulayan said that CESOs can be reassigned or transferred from one CES position to another and from one office to another but not oftener than once every two years.
He explained that to be able to enter the CES, candidates should undertake a four-stage CES eligibility examination process, namely: CES Written Examination, Assessment Center, Performance Validation and CES Board Interview.
The successful completion of each stage is a prerequisite to the succeeding stages of the CES eligibility examination process.
The Career Service Executive Eligibility (CSEE) conferred by the Civil Service Commission (CSC) is equivalent to the two of the four-stage CES eligibility examination process, namely: Written Examination and Board Interview.
"Entry to the CES is based on merit and fitness as determined by competitive examination, or based on highly technical qualifications," Pangulayan said.
Prior to his appointment to the CESB, Pangulayan is the founding president of the DAR Association of Career Executives (DAR ACES) organized in 2021.
The DAR has 27 CESOs and Career Executive Service Eligibles (CESEs).
Pangulayan said that his appointment comes at the best of times as Agrarian Reform Secretary Conrado Estrella III is very supportive of the career advancement and professional growth of the men and women of the department. (PNA)