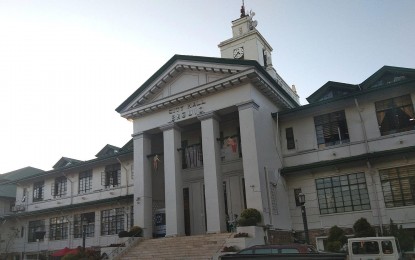 BAGUIO CITY – The city government has warned the public against buying real properties here that are covered by land titles voided by the Supreme Court (SC).
The SC has reversed the validity of the subject certificates of ancestral land title (CALTs) over 36 prime lots in Baguio City located in Upper Session Road, Pacdal Circle, Wright Park, and the city government's titled property in Lualhati village.
Aileen Refuerzo, chief public information officer of the city government, said the SC decision has been already annotated in the land titles at the Registry of Deeds.
"Kaya sana wala ng magkamali na mabiktima at maglabas ng pinaghirapan nilang pera (So we hope nobody will be victimized by letting go of their hard-earned money)," she said in a phone interview on Wednesday.
The SC decision stemmed from the Office of the Solicitor General (OSG) petition for review of the decision and resolution of the Court of Appeals dated Jan. 15, 2013, upholding the validity of the subject CALTs over said properties.
The court, in its September 2019 decision that became final on Feb. 24, 2020, ruled that the National Commission on Indigenous Peoples (NCIP) has no legal authority to issue CALTs or certificates of ancestral domain title (CADTs) over said properties as townsite reservation areas in the city.
Lawyer Isagani Liporada of the city legal office said reports have reached the city government that portions of the tracts of land subject to the annulled titles are still being transacted despite the finality of the decision voiding their existence.
"We hope we could finally curb such transactions and protect our unsuspecting constituents from fraudulent dealings involving the subject properties," Liporada said. (PNA)