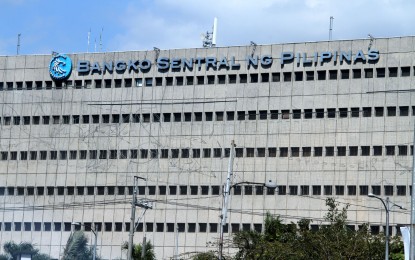 MANILA – The rate of the Bangko Sentral ng Pilipinas' (BSP) term deposit facility (TDF) inched up anew on Wednesday and the facility attracted lower bids, thus the partial awards.
Central bank data showed that the average rate of the seven-day facility rose to 4.9569 percent and the 14-day's to 5.0567 percent.
These were at 4.8146 percent for the one-week TDF and at 4.9044 percent for the two-week facility during the auction last Oct. 26.
The BSP offered the seven-day facility for PHP220 billion, higher than week-ago's PHP170 billion.
Total tenders amounted to PHP144.578 billion and BSP awarded PHP127.778 billion.
The two-week facility was offered for PHP160 billion, up from last week's PHP110 billion.
Bids were lower at PHP116.709 billion and awarded volume amounted to PHP115.909 billion.
In a statement, BSP Deputy Governor Francisco Dakila Jr. said accepted yields for the shorter-dated facility "shifted higher but were at a steady range of 4.8000-5.1500 percent" and those of the longer tenor rose to between the range of 4.7500-5.3500 percent.
"The results of the TDF auction reflect the weaker demand for the BSP deposit facility following the All Saints' Day holidays as well as the lower excess liquidity in the short term," he said.
He added "looking ahead, the BSP's monetary operations will remain guided by its assessment of the latest liquidity conditions and market developments." (PNA)