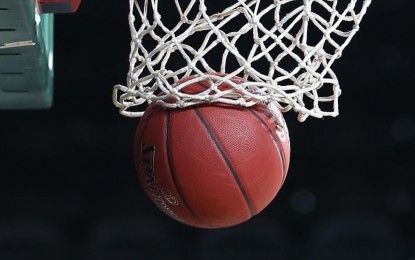 MANILA – The Asean Basketball League (ABL) is set for a relaunch in January 2023.
The premier regional basketball league pitting some of the best basketball players in Southeast Asia will be returning after the coronavirus disease 2019 (Covid-19) pandemic canceled the remainder of the 2019-20 season with the Invitational Tournament Series 2023.
The ABL event will begin right on the second day of the year and is projected to finish by early March, after the February window of the FIBA World Cup Qualifiers.
"We're glad to announce that the Asean Basketball League is finally coming back for its 11th season with the ABL Invitational Tournament Series 2023. After the Covid-19 pandemic put everything to a halt, the return of the ABL is a huge step towards the right direction as we hope to give our fans the sense of normalcy while we continue to recover from the after-effects of the pandemic," said ABL chief operating officer Kuhan Foo.
Since its formation in 2009, the ABL has become instrumental in improving basketball in Southeast Asia even as teams have become more competitive enough to even beat no less than Gilas Pilipinas in international play as evidenced by Indonesia's stunning gold medal conquest in the Southeast Asian Games in Vietnam last May.
However, the pandemic put a question mark on whether the league will still push through as teams like Mono Vampire returned to its mother league, the Thailand Basketball Super League and Taipei Fubon and Formosa Taishin joined Taiwan's P.League+.
Last month, the league said it will finally hold its 11th season, and Wednesday's announcement gave an idea of what is going to happen in the upcoming season. (PNA)