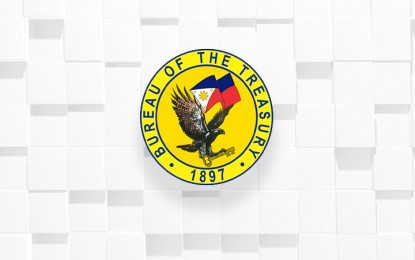 MANILA – Expectations for additional hikes in the Federal Reserve's key rates made investors demand for higher yields for government securities, resulting in full rejection of all the bids during an auction on Wednesday.
Had the Bureau of the Treasury (BTr) fully accepted tenders for the 91-day Treasury bill (T-bill), its average rate would have risen to 4.768 percent from 4.220 percent during the auction last Oct. 24.
The rates of the 181-day paper would have also risen to 5.284 percent and the 362-day's to 5.798 percent.
These were at 4.650 percent for the 182-day and at 4.875 percent for the 364-day's during the auction last Oct. 24.
The BTr offered all tenors for PHP5 billion each but only the three-month paper received bids that were higher than the offer volume.
Tenders for the 91-day amounted to PHP8.485 billion; the 181-day's, PHP4.930 billion; and the 362-day's, PHP2.67 billion.
The rate of the three-year Treasury bond (T-bond) would have risen to 6.763 percent from 4.210 percent had the auction committee awarded the debt paper.
It was offered for PHP35 billion and bids reached PHP36.336 billion.
"Market pricing in excessive buffers to cover for Fed (Federal Reserve) sustained hawkish actions and BSP (Bangko Sentral ng Pilipinas) forecast of October inflation (rate of between) 7.1 to 7.9 (percent)," National Treasurer Rosalia de Leon told journalists in a Viber message. (PNA)