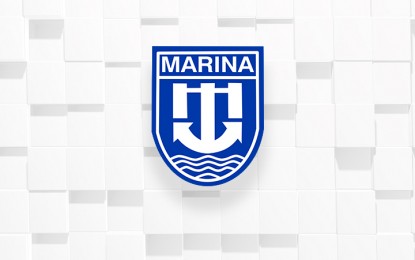 MANILA – The Maritime Industry Authority (MARINA) on Thursday disputed reports that Filipino seafarers are in danger of losing their jobs in ships from the European Union (EU) over non-compliance with EU maritime standards.
MARINA said the country submitted a report in March on its "full compliance" to the European Commission's grievances on the country's implementation of the Standards of Training, Certification and Watchkeeping (STCW) Convention for Seafarers 1978.
The report contains a response and strategic action plan to address the grievances.
"It was the result of close collaboration among government agencies and maritime industry stakeholders representing maritime education and training, ship management and manning, and seafarers," it said in a statement posted on its Facebook page.
It emphasized that reports saying the Philippines has not been complying with the European Maritime Safety Agency (EMSA) are "false."
Earlier, Department of Migrant Workers (DMW) Secretary Susan Ople also debunked a report that President Ferdinand R. Marcos Jr. has "stripped" MARINA of any role in the training and accreditation process due to the country's failure to pass EMSA evaluations.
She said Marcos directed the various agencies of the Department of Transportation to come up with a joint implementation plan to address the concerns raised by EMSA. (PNA)