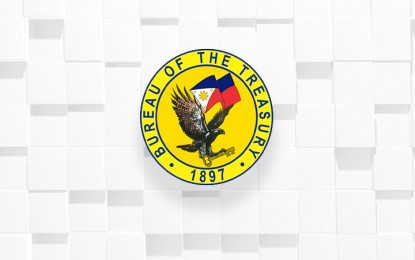 MANILA — New fiscal reform measures are needed to help address the rise in government liabilities, the recent of which are mostly due to pandemic-related financing, an economist said.
On Thursday, the Bureau of the Treasury (BTr) reported the rise in the national government's outstanding debt to record-high PHP13.517 trillion as of September 2022.
In a report, Rizal Commercial Banking Corporation (RCBC) chief economist Michael Ricafort attributed the jump in government debt partly to the issuance of around PHP118 billion worth of United States dollar-denominated bonds and the impact of weakening of the local currency against the greenback.
Ricafort said with the rise in government debt since 2020 due mainly to the pandemic, the current government "may still need to further intensify tax revenue collections based on existing tax laws, come up with new taxes/tax reform measures, increase tax rates, among others, to further boost structural sources of government revenues."
He said new taxes such as those for digital transactions "are based on principles of fairness."
"New taxes and higher tax rates need to be fair, equitable, and progressive, especially targeted to those that can afford them or those from the higher income brackets or at least prevent adding burden to the poor, most vulnerable sectors, and/or those hit hard by the pandemic," he added.
Aside from new measures that are targeted to increase government revenues, Ricafort said the administration also needs to "adopt more disciplined spending through fiscal reform measures such as right-sizing the government, anti-corruption/anti-leakage/anti-wastage measures" to help lessen the government's budget gap and address its liabilities.
He said the intensified tax collections from existing tax laws may not be enough and would inevitably require new tax/fiscal reform measures to curb additional borrowings by the government.
"Thus, tax reform and other fiscal reform measures, alongside faster economic growth, for the coming months/years would help ease the national government's debt-to-GDP (gross domestic product) ratio to below the international threshold of 60 percent in the coming years and would help maintain/support the country's relatively favorable credit ratings of 1-3 notched above the minimum investment grade rating," he said.
The share of the government's debt to total output of the country is around 62.1 percent as of end-June this year, already lower after hitting a 17-year high of 63.5 percent in the previous quarter. (PNA)