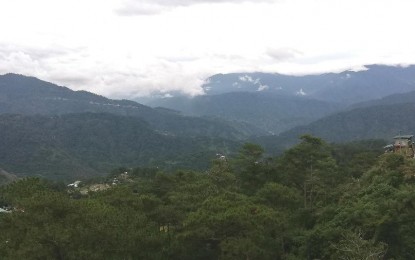 BAGUIO CITY – The Department of Tourism (DOT) in the Cordillera Administrative Region (CAR) on Friday reiterated the call for residents to protect the environment as the region expects more visits in the coming weeks.
"It is important that we also include in our programs the protection of our environment and the natural habitat that we still have around us," said Sylvia Chinayog, operations officer of DOT Cordillera, adding that this is the only way to sustain the country's tourism.
She urged the public that while they are allowed to enjoy the many tourist destinations in the region, they should take on the challenge to protect the environment by practicing sustainable tourism.
"In enjoying the places we visit, let us also take the responsibility of taking care of the environment so that we can continue to reap the benefits of fun and relaxation and for others to also enjoy the place," Chinayog said.
On Oct. 29, Sagada opened two new offerings – the Southern Sagada tour and adventure trek at the Blue Soil and Blue Lagoon and the Obwa Canyon.
Sagada Councilor Jaime Dugao, the Indigenous Peoples Mandatory Representative (IPMR), has also asked the town residents to always remind the visitors not to leave any garbage behind.
"We will continue to receive the benefits that the tourism industry is giving us if we also continue to protect our place. We have been endowed with a good town, a good environment, beautiful natural attractions that allow us to have livelihood so let us take care of our treasure," Dugao said in Ilocano. (PNA)