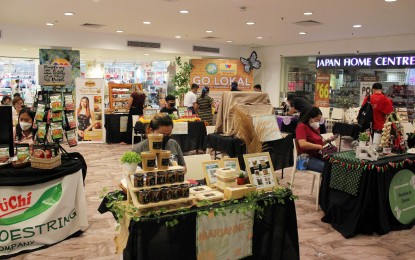 MANILA – The Philippine Statistics Authority (PSA) on Friday reported that the country's trade deficit in September this year has slowed down to USD4.82 billion from USD6.02 billion in August.
This developed as the country exported more in September and imported less in the same month compared to its previous month.
Philippine exports grew by 11.6 percent month-on-month when it posted USD7.16 billion compared to USD6.41 billion.
The export value in September was also the highest in the past six months.
September 2022 export revenues were higher by 7 percent than a year ago, with exports amounting to USD6.69 billion.
PSA said sectors with the highest export gains in September include ignition wiring sets and other wiring sets used in vehicles, aircraft, and ships, with an increase of 25.4 percent; electronic products, up by 19.3 percent; machinery and transport equipment, up by 7.5 percent; electronic equipment and parts, up by 7 percent; and other manufactured goods, up by 5.6 percent.
The top destinations for Philippine exports in September include the United States of America, sharing 16.4 percent of the total exports, Hong Kong (14.9 percent), Japan (13.9 percent), China (12.6 percent), and Singapore (5 percent).
Meanwhile, imported products in September this year declined by 3.6 percent to USD11.98 billion from USD12.43 billion in August.
Year-on-year, September imports increased by 14.1 percent from USD10.5 billion in 2021.
The PSA reported five sectors with double-digit growth in imports. These sectors are mineral fuels, lubricants, and related materials, up by 64.2 percent; transport equipment, up by 53.3 percent; miscellaneous manufactured articles, up by 33.7 percent; organic and inorganic chemicals, up by 31 percent; and other food and live animals, up by 26.8 percent.
Top sources of imports in September were China, sharing 20 percent of the total imports, followed by Indonesia (11.3 percent), Japan (9.5 percent), South Korea (6.9 percent), and the USA (6.8 percent). (PNA)