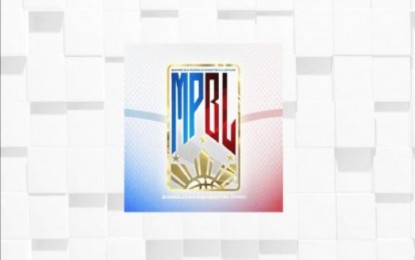 MANILA – Pampanga earned an MPBL North Division semifinal date with Nueva Ecija after taking down Bataan, 66-62, in their quarterfinal rubber match at the Bren Z. Guiao Convention Center in San Fernando City, Pampanga on Friday night.
The Giant Lanterns prevailed after the Risers' comeback fell short.
With Pampanga clinging to a 61-51 lead midway into the fourth quarter, Bataan went on an 11-3 run to cut the lead down to two, 64-62, with 14.8 seconds left.
However, despite a foul to give before going into penalty, the Risers took 11-and-a-half seconds before Jhong Bondoc hacked Dom Vera with 3.3 ticks left.
The Giant Lanterns burned 1.8 more seconds before Bondoc reached Vera again, and Vera sealed the outcome by going 2-for-2 from the foul line.
Archie Concepcion and Topeng Lagrama each scored 13 points, while Earnest Reyes added 10 points, 11 rebounds, two assists, three blocks, and one steal for Pampanga.
James Castro put up 14 points, nine rebounds, three assists, and two steals for Bataan, which pushed Pampanga to the limit during the entire three-game series before bowing out.
Pampanga will begin their three-game division semifinal series with Nueva Ecija on Monday night.
Owners of the Philippines' longest winning streak in professional basketball with 23 consecutive victories to start the year, the Rice Vanguards will host Game 1 at the Nueva Ecija Coliseum in Palayan.
The other North Division semis battle between Pasig and San Juan completes the doubleheader in the same arena.
MPBL is the Maharlika Pilipinas Basketball League. (PNA)