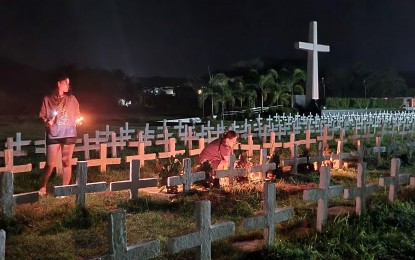 TACLOBAN CITY – Several local government units in Eastern Visayas have suspended work in the government and classes in all levels on Nov. 8 for the 9th commemoration of Super Typhoon Yolanda that flattened several communities in the region.
Tacloban, considered ground zero of the killer typhoon in 2013, is the first local government to issue an executive order suspending classes and work to allow its residents to participate in the "solemn celebration."
"A series of activities will be held by different groups to commemorate the occurrence as a way to recognize the lessons that ought to be learned from the experiences and to pay homage to the people that suffered, and those that survived the catastrophe, as well as to highlight resilience of the people of Tacloban City," Mayor Alfred Romualdez said in an executive order.
Similar executive orders were issued by local government units of Palo, San Isidro and Carigara in Leyte; Marabut, Samar.
Local governments of areas badly hit by the super typhoon are expected to also order the suspension of work and classes for Nov. 8 late Monday.
In Tacloban, activities lined up for the commemoration include resilience exhibit, mass, wreath laying, resiliency forum, blessing and flower offering at Yolanda Memorial Flame, and candle lighting ceremony.
Badly-affected towns such as Guiuan in Eastern Samar; Basey, Samar, Palo and Tanauan in Leyte province have also lined up several activities to remember the typhoon victims and demonstrate resilience.
During the onslaught of Yolanda, five-to-six-meter-high storm surges struck this city and nearby towns, killing over 2,000 of its residents.
The official death count was 6,300 with 5,902 recorded in the Eastern Visayas region. (PNA)