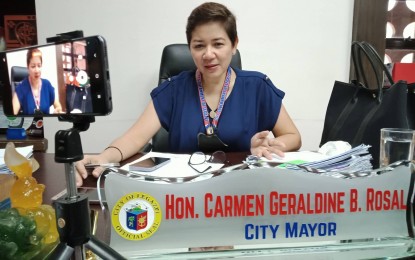 LEGAZPI CITY – As the restrictions being brought about by the Covid-19 pandemic continue to ease up, arrivals of both domestic and foreign visitors in this city already increased by over 200 percent compared to the same period of January to September last year.
The Legazpi City Tourism Office (CTO) headed by Pita Pacres on Monday attributed the increase to the sustained holding of meetings, incentives, conventions, and exhibitions (MICE) and other similar mass gatherings.
"We are indeed grateful to the organizers of these big gatherings that they are choosing Legazpi City as the venue. This surge of visitors is contributing a lot to the rebound of our local economy that has been grossly affected at the height of the lashings of the pandemic in the last two years," Pacres said in an interview.
Citing official data, she said the number of visitors in Legazpi City from January to September this year shot up to 203,525 or an unprecedented 217 percent increase compared to the 64,193 visitors during the same period last year.
"This is a phenomenal increase of visitors in Legazpi City owing to the fact that this tourist influx takes place with the Covid-19 pandemic still prevailing," Pacres added.
Mayor Geraldine Rosal, in a separate interview, is optimistic that more visitors will come to Legazpi City in the remaining two months of the year as more organizers of conventions and large gatherings are planning to hold their events here.
"In October of the present year, there were again five conventions that were conducted here while this November, there are three gatherings that will be held that are expected to contribute to additional tourist arrivals in this city," Rosal said.
Rosal said the Real Estate Brokers Association of the Philippines (REBAP) will hold its convention here on Nov. 11-13 which is expected to bring in thousands of delegates. (PNA)