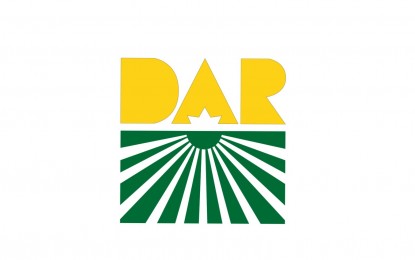 MANILA – At least 30 farmers from Quezon province were trained about the impacts of climate change and how to adapt and mitigate its effects on their farms.
In a press statement, the Department of Agrarian Reform (DAR) said the farmers were Agrarian Reform Beneficiaries (ARBs) from the Samahan ng Nag-iimpok na Magsasaka of Brgy. Poctol (SNMP). The participants attended the Climate Change Awareness where they were taught about the impact of climate change on farming and how they can address this without sacrificing the quality and quantity of their harvests.
Perlinda Fombuena, one of the ARBs who completed the Sustainable Vegetable Production Project said the training would help them address the effects of climate change on their farms, adding that it gravely affects their harvests.
"With the help of the DAR, the changing climate or weather is no longer an obstacle for us to grow vegetables and fruits," Fombuena said.
DAR Provincial Agrarian Reform Officer Cornelio Villapando said the training is expected to help farmers better understand how to adapt to climate change.
Last month, Senator Cynthia Villa urged the government to find solutions that could address climate change's effects on farming.
A report from the International Food Policy Research Institute (IFPRI) states that global climate change poses significant risks to those whose livelihood depends directly on agriculture.
"Agriculture is extremely vulnerable to climate change. Higher temperatures eventually reduce yields of desirable crops while encouraging weed and pest proliferation. Changes in precipitation patterns increase the likelihood of short-run crop failures and long-run production declines. Although there will be gains in some crops in some regions of the world, the overall impacts of climate change on agriculture are expected to be negative, threatening global food security," the IFPRI study reads.
DAR said the training is part of its intervention program in response to the directive of President Ferdinand R. Marcos Jr. to strengthen the resilience of agrarian reform communities (ARCs) to climate change. (PNA)