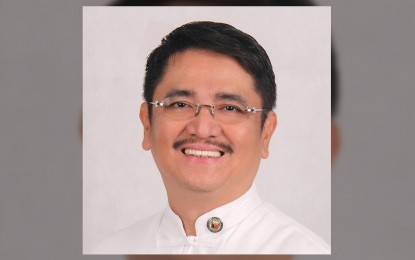 MANILA – The House of Representatives on Monday overwhelmingly approved on final reading a bill mandating the integration of the National Building Code of the Philippines as a major subject in the curriculum of engineering and architecture degree programs, as well its inclusion in the professional licensure examinations.
During the plenary session, a total of 276 lawmakers voted in favor of House Bill 5087, which seeks to mandate the integration of the National Building Code under Republic Act 6541 in the curriculum of the Bachelor of Science (BS) degree programs in civil engineering, mechanical engineering, electrical engineering, sanitary engineering, electronics engineering, and architecture, and its inclusion as a topic in the licensure examinations for these professions.
The bill aims to ensure that those who practice the engineering and architecture professions receive the necessary formal instruction and training on ensuring the safety and integrity of structures, both building and nonbuilding.
Deputy Speaker and Pampanga Representative Aurelio Gonzales said it is important to properly convey and inculcate in the minds of the students the noble intent of the National Building Code, as well as the valuable technical information on structural design and construction considering that the future of the country depends on them when they become professionals.
"It is sad to note however, that the noble intentions of the Building Code and the valuable technical information embodied in the law and its Implementing Rules and Regulations, which I understand is in the stage of amendments to make them conform to changing conditions, especially on climate change, are not properly conveyed and inculcated in the minds of the students in the academe in whose hands the future of our country on matters concerning the design and construction of the buildings be it a one-story, medium rise or high rise depend," he said.
The bill mandates the Commission on Higher Education (CHED) to develop and include in the architecture and engineering curriculums the study of the National Building Code of the Philippines as a major subject in these courses.
It also mandates the Professional Regulation Commission to include the National Building Code of the Philippines as a topic in the licensure examinations for the Civil Engineering, Mechanical Engineering, Electrical Engineering, Sanitary Engineering, Electronics Engineering, and Architecture professions. (PNA)