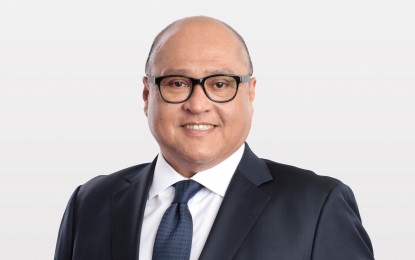 MANILA – Government Service Insurance System (GSIS) president and chief executive officer Wick Veloso is confident that the state pension fund's investment in ACEN's Energy Transition Mechanism (ETM) will yield high dividends.
Veloso said on Monday that the partnership with Ayala-led ACEN will also help improve GSIS programs and services that will ultimately benefit its members.
"Our priority is to find ways to grow and sustain our funds to ensure that we are able to provide our over 2.5 million members and pensioners their benefits when they fall due," Veloso said after GSIS and ACEN signed a memorandum of agreement at the ACEN headquarters in Makati City.
"We will fully support investments that prioritize optimal environmental, social, and governance factors or outcomes consistent with our corporate social responsibility," he added.
GSIS's investment is expected to provide bridge financing to support ACEN's transition to reach Net Zero greenhouse gas emissions by 2050, transition its generation portfolio to 100 percent renewable energy by 2025, and divest away from coal plants by 2040.
ACEN President and CEO Eric Francia thanked GSIS for providing the funding that would help them achieve their goal.
"As the listed energy platform of the Ayala Group, we aspire to be the largest listed platform in Southeast Asia, with a goal of reaching 20GW of renewables capacity by 2030," Francia said.
Veloso said the partnership is in line with the call of the government to support infrastructure programs and initiatives to promote clean energy.
ETM is an initiative for the South Luzon Thermal Energy Corporation (SLTEC) that is worth PHP2.2 billion.
The proceeds will allow ACEN to transition the current state of SLTEC to a fully renewable energy supplier.
Listed as an energy platform of the Ayala Group, ACEN has ~4,000 MW of attributable capacity in the Philippines, Vietnam, Indonesia, India and Australia, with a renewable share of 87 percent, which is among the highest in the region. (PNA)