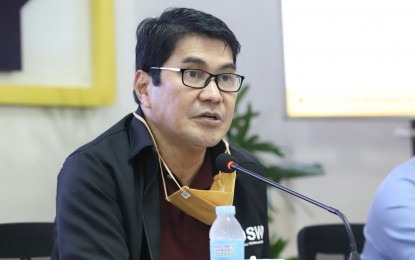 MANILA – Department of Social Welfare and Development (DSWD) Secretary Erwin T. Tulfo has cleared the officials and personnel of Field Office-Calabarzon (Region 4A) against any irregularities and incompetence in the release and distribution of aid after Typhoon Paeng hit Cavite.
Tulfo said DSWD's fair and impartial inquiry showed that the Field Office has just implemented the provision of assistance in "an orderly manner."
DSWD Calabarzon Regional Director Barry Chua and Assistant Regional Director for Operations Mylah Gatchalian were absolved from the allegation as they were only following the existing guidelines.
The investigation was made after Noveleta, Cavite Mayor Dino Chua accused the DSWD-Calabarzon officials and personnel of incompetence in the delivery and distribution of reliefs for Paeng victims.
"I have informed Mayor Dino Chua of the result of our investigation that I find no fault or mistakes committed by our Region IV-A officials and staff," Tulfo said during Monday's flag raising ceremony.
Earlier, Chua and Gatchalian were temporarily transferred to DSWD Central Office pending the investigation of the alleged stringent requirements being asked from victims of the calamity during the payout of cash assistance.
Tulfo also said the identification (ID) card was the sole requirement to receive aid, in compliance with the auditing rules.
"Every centavo we give out to those in need must be accounted for and backed by a piece of document to show that our funds really go to the poor and the needy of this country, and to protect our personnel from graft and corruption cases," he said.
Tulfo vowed to protect and defend DSWD personnel as long as they are committed to fulfilling their duty anchored on the Department's mission to "alleviate the suffering of the poor, the needy, the elderly, the vulnerable and the marginalized members" of the society.
"However, make no mistake! I will not condone those members of our agency who treat our clients with disrespect, abuse their position, or get involved in corruption," he said.
He assured to protect the welfare and well-being not only of DSWD's intended beneficiaries but also of its employees. (PNA)