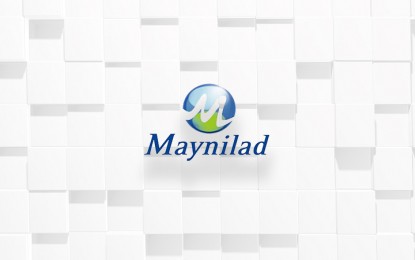 MANILA – The Maynilad Water Company Inc. (Maynilad) is giving a PHP1.7-million assistance in the form of rebate this December to some 35,000 Maynilad customers affected by the onslaught of Severe Tropical Storm Paeng.
"We hope that this assistance, however small, will be of some help to our customers as they recover and rebuild their homes that were affected by floods at the height of Typhoon Paeng," said Maynilad President and Chief Executive Officer Ramoncito Fernandez in a statement on Tuesday.
The customers will each receive a rebate of around PHP50 in their December 2022 water bill.
The assistance will cover the average cost of the two-cubic meter consumption of these customers in the cities of Muntinlupa and Pasay in Metro Manila; and the cities of Bacoor and Imus, and the towns of Kawit and Noveleta, all in Cavite province.
The rebate will offset the cost of the water that these customers consumed for their clean-up activities after their homes were inundated by flood.
On the other hand, Metropolitan Waterworks and Sewerage System-Regulatory Office (MWSS-RO) Chief Regulator Atty. Patrick Lester Ty commended Maynilad's move to grant a rebate.
"We welcome the initiative of Maynilad to assist typhoon-stricken families in their time of need," Ty said in a separate statement. (PNA)