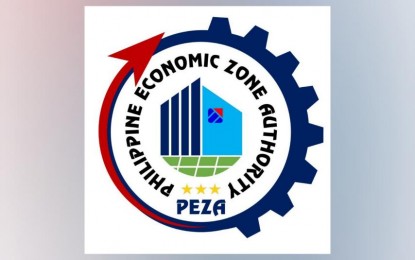 MANILA – The Philippine Economic Zone Authority (PEZA) said it has secured investment pledges from its recent investment mission in Taiwan amounting to USD65 million or around PHP3.88 billion.
In a statement Tuesday, PEZA said these investment commitments came from seven Taiwanese firms, including the USD40-million expansion project of YFC-BonEagle International Inc. and the investment plan of Neotek and Accton Technology Corp. amounting to USD6 million to USD8 million.
Other investment pledges from Taiwan also include the expansion projects of artificial intelligence-based solutions and LCD monitors Chimei, solar energy project of Budget Energy Corp., AcBel Polytech, Inc., and Yeng Hsing Philippine branch.
"We aim to attract more investments in high-technology industries as Taiwan's economy is driven by a competitive manufacturing sector in the fields of electronics, machinery, petrochemicals, energy, and information and communications technology (ICT) products," PEZA officer-in-charge Tereso Panga said.
Aside from these investment pledges, PEZA said there were serious interests from Asia Optical Co. Inc. to develop a five-hectare agro-industrial park with an initial cost of PHP1 billion, and personal protective equipment maker Medtecs International Corp. Ltd. looking for a 100-hectare land.
Car battery manufacturer Cyberpower, green energy firm Haoyung International, as well as hydroponics companies Huang Lin Machinery Co., Ltd. and Giyu Industrial Co., Ltd., are also looking into investing in the country.
"PEZA shall attract and target strategic and high-tech industries from Taiwan that will provide for ecozone product sophistication, export diversification, labor-intensive and high-skilled jobs, knowledge transfer, enhanced local supply chain, and creation of industry clusters," Panga added.
The investment mission in Taiwan was held last week of October.
As of July 2022, PEZA registered a total of 108 Taiwanese firms with investments amounting to PHP32.87 billion. (PNA)