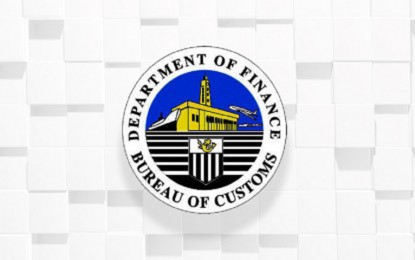 MANILA – Close to 2,000 unpaid and abandoned balikbayan boxes have been distributed by the Bureau of Customs (BOC) to their recipients since July this year.
In a statement Tuesday, the bureau said out of a total of 1,996 balikbayan boxes, 1,667 were delivered while 329 were picked up by consignees at designated warehouses.
The delivered packages included 1,450 boxes consigned to CMG International Movers and Cargo Services.
It added that the 30 remaining boxes remain undelivered due to incomplete information, no confirmation or no response was received from recipients/senders.
Meanwhile, the BOC has processed 1,154 balikbayan boxes consigned to Island Kabayan Express, 329 of which were picked up by recipients at Portnet Logistics Warehouse in Sta. Ana, Manila.
It endorsed the remaining 825 boxes to the Door-to-Door Consolidators Association of the Philippines (DDCAP) for immediate delivery.
To date, 217 parcels have been successfully delivered, 310 are out for delivery, and 210 are for dispatch.
The 16 containers with 4,625 balikbayan boxes consigned to Win Balikbayan Cargo LLC (All Win) are under the custody of the Association of Bidders at the Bureau of Customs (ABBC) at Hobart Warehouse in Balagtas, Bulacan.
Several boxes were distributed and picked up by consignees from the warehouse. The BOC intends to deliver the remaining unclaimed packages, particularly those bound for Visayas and Mindanao.
It also extended the claiming of boxes at the Hobart Warehouse for another two weeks upon the request of consignees.
The pick-up schedule shall be announced by the group after the completion of the inventory of the balikbayan boxes scheduled on Wednesday.
The BOC and ABBC met on Monday, where the bureau proposed the creation of a joint team that will implement a system for the efficient and speedy release and delivery of balikbayan boxes. (PNA)