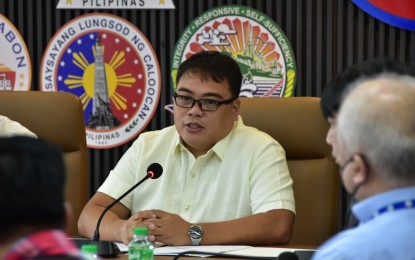 MANILA – Malls in the National Capital Region (NCR) will open and close one hour later beginning next week as part of an agreement with the Metropolitan Manila Development Authority (MMDA) on Tuesday.
The mall owners and operators in Metro Manila have agreed to the adjustment beginning Nov. 14, in a consultative meeting at the new MMDA building in Pasig City.
Acting MMDA Chairman Romando Artes said they requested to change mall operating hours to help alleviate heavier traffic jams expected during the Christmas season.
"Mall-wide sales will be only allowed during weekends. Also, deliveries will be from 11 p.m. to 5 a.m. only. Exempted from the regulation are deliveries of perishable goods, restaurants serving breakfast, and groceries," Artes said.
He also directed shopping mall operators to submit traffic management plans and the schedule of their sales and other promotional events two weeks ahead of time.
"We will make a further study on their traffic management plan. We will deploy the necessary number of traffic enforcers to man the traffic," he said.
The new schedule, he said, may be lifted on or before Jan. 6, 2023, depending on the traffic situation after Christmas.
"We will observe the traffic situation in the metropolis on December 26. If the traffic is normal and manageable, we will immediately lift the restrictions and announce it to the public," he said.
The malls with representatives present during the meeting include SM Malls, Robinsons, Araneta Center, Greenhills Shopping Center, Ortigas Shopping Center and Trinoma Vertis, among others.
During the meeting, he also announced the temporary suspension of all excavation activities in NCR roads beginning midnight of Nov. 14 until midnight of Jan. 6, including activities such as road reblocking works, pipe laying, road upgrading and all other excavation works.
Not included in the suspension are the construction of flagship projects of the government, bridge repair and construction by the Department of Public Works and Highways (DPWH), flood interceptor catchment projects (box culvert), asphalt overlay projects without reblocking works, and sidewalk improvement.
Other ongoing activities are drainage improvement projects along sidewalks, footbridge projects, emergency leak repair or breakage of water lines, projects using trenchless or horizontal directional drilling methods, new water service or electrical service connections, road activities without excavations, traffic signalization projects, and Meralco relation works affecting major projects of the government. (PNA)