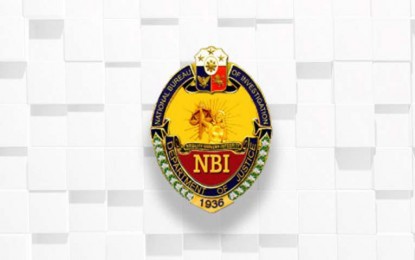 MANILA – Justice Secretary Jesus Crispin Remulla on Wednesday vowed to bring back the National Bureau of Investigation's (NBI) reputation as the country's premier law enforcement agency.
Speaking during the 86th anniversary of the NBI, Remulla underscored the agency's need for modernization that would not only upgrade its technical capabilities but also improve the skills of its personnel.
"The name of the game is (to) modernize. The future beckons us," Remulla said without dismissing another problem confronting the agency - its manpower.
"Our resources are spread so thin," Remulla said noting the agency needs 5,000 to 8,000 agents to service the country's population adequately.
At the moment, NBI has less than 2,000 agents, which he described as "a far cry from what the country needs".

The DOJ chief said the modernization will include upgrading the personnel's skills in scientific developments.
"Pinag-uusapan namin ni Director (Medardo) de Lemos ang changes na kinakailangan dito (Director Medardo de Lemos and I are discussing the changes we need). And we want to complete their laboratories, upgrade natin ang skills ng ating medico legal, lahat ng mga tao na gumagawa laboratory work, lahat ng scientific work. Mahalaga kasi ngayon science-based na ngayon ang criminology (we need to upgrade the skills of our medico legal, all the people who do laboratory work, all scientific work). What is important now is science-based criminilogy. We want that to happen," he added. (PNA)