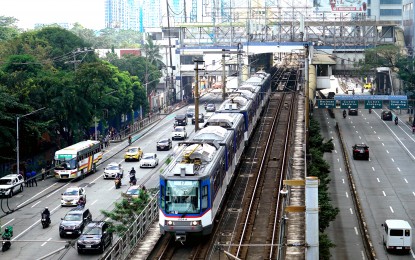 MANILA – The Department of Transportation (DOTr) on Wednesday clarified that the Metro Rail Transit Line 3 (MRT-3) and other rail services in the country are "not for sale" but their operations and maintenance (O&M) may be turned over to qualified operators in the private sector.
In a statement, DOTr Secretary Jaime Bautista said railway services in the National Capital Region (NCR)—including the Light Rail Transit Line 1 (LRT-1), LRT-2, and the MRT-3—will continue to be subsidized by the government to keep "fare levels affordable."
"We are looking at partnering with private rail operators for MRT 3's O&M – under the same scheme with LRT 1 – with the rail line's assets remaining government-owned," Bautista said.
He noted that railway systems should remain "the most affordable and safest mode of mass transit in the country" and would remain so with a privately-owned O&M.
"Privatizing MRT-3's O&M is expected not only to enhance efficiency and safety but also reduce operational cost to be able to maintain affordable fares," he said.
Earlier, DOTr Undersecretary for Railways Cesar Chavez said the government is considering the privatization, not only of the O&M of the MRT-3 but also its assets. (PNA)