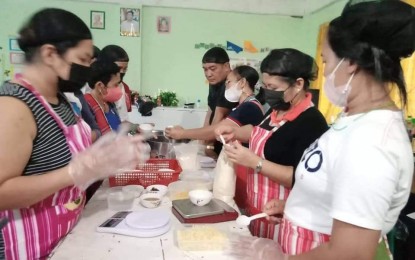 SAN JOSE DE BUENAVISTA, Antique – The Antique Provincial Veterinary (ProVet) office is urging residents to keep the province free from the African swine fever (ASF) that is spreading in the nearby province of Iloilo.
Dr. Marco Rafael Ardamil, chief of the ProVet Public Health Division, in an interview Wednesday urged everyone to stop bringing in processed or any pork-based food products from Iloilo or other places affected by ASF.
"It seems we keep on confiscating or instructing to return to the place of origin delivery vans bringing the prohibited food items," he said.
No data is available, however, on the confiscated processed food with pork nor the deliveries ordered to be returned to their place of origin.
Last Oct. 18, Governor Rhodora Cadiao issued a directive that prohibited the entry into the province for whatever purpose or trading of any pig, boar semen, pork and pork products including food items containing pork.
Ardamil said checkpoints in the southern and northern borders of Antique already resumed after they were temporarily halted during the onslaught of Severe Tropical Storm Paeng in the last week of October.
Meanwhile, Sibalom Livestock and Poultry-Raisers Association (SILPRA) president Elma Peña said they had already undergone the two-day training on meat processing with the Department of Trade and Industry (DTI) on Oct. 28 and 29.
"We are now in the process of perfecting our processed food tocino and embutido," she said.
She said that they are venturing into food processing as an alternative livelihood in case their live-weight animal will no longer be allowed to be shipped outside the province. (PNA)