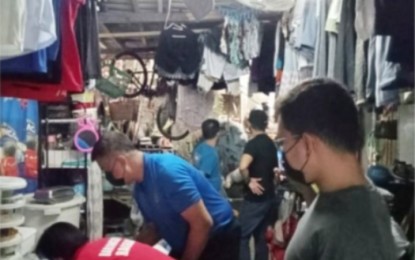 MANILA – The Criminal Investigation and Detection Group (CIDG) has arrested a man engaged in the practice of dentistry without a license in Quezon City.
In a statement Thursday, CIDG chief Brig. Gen. Ronald Lee said the suspect Ramiro Gando Salonga alias "Jojo" was nabbed in an operation at his residence in Barangay Bagbag, Novaliches, Quezon City on Tuesday afternoon.
The operation stemmed from information and complaint from the Philippine Dental Association (PDA) that Salonga is offering dental services at his residence.
Prior to the operation, a certification signed by PDA president Dr. Cheryl Y. Del Rosario showed that the suspect does not appear in the official records of membership of the PDA and is not allowed to practice dentistry.
Acting on the information, operatives of CIDG National Capital Region (NCR), together with the representative of the PDA Manila Chapter, launched the entrapment operation against the suspect.
A police operative who pretended to be a patient was able to purchase made-to-order, cheap orthodontic false teeth for PHP700.
After the suspect received the marked money and was about to perform a dental procedure on the poseur patient, the operatives rushed to the scene to arrest him.
Upon the arrest, the suspect failed to show his license from the Professional Regulation Commission that he is allowed to practice dentistry -- a clear violation of Republic Act 9484 or the Philippine Dental Act of 2007.
The suspect is now under the custody of CIDG NCR for documentation and proper disposition of his case. (PNA)