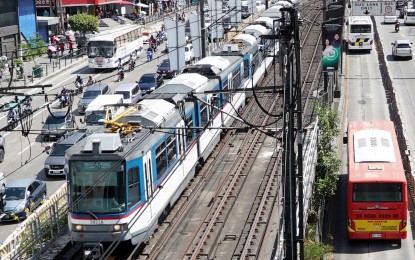 MANILA - Senator Grace Poe said Thursday she agreed to the idea of privatizing the Metro Rail Transit (MRT-3) to improve its operational efficiency.
Poe cited Japan's train systems and the Light Rail Transit which are all privately run and had been more efficiently operated compared to the MRT.
"I agree that the MRT operations should be privatized. As we've seen in the past, political interventions have caused more problems and inefficiencies to the MRT operations," Poe said in a statement.
But Poe, who chairs the Senate Committee on Public Services, said concessions should be transparent and scrutinized properly if the government decides to push for its privatization.
"Fairly awarded through public bidding, to a competent and financially viable company, with a track record of providing efficient service and knowledge in train and public transport operations," Poe said, noting that the government should also have "some control" in determining the fare matrix to prevent prohibitive and unfair price surges.
"The riding public's welfare, convenience, and safety should be the priority," she added.
The Department of Transportation clarified on Wednesday that the MRT-3 and other rail services in the country are "not for sale" but its operations and maintenance may be turned over to qualified operators in the private sector.
Secretary Jaime Bautista said railway services in the National Capital Region including the LRT-1, LRT-2, and the MRT-3 will continue to be subsidized by the government to keep "fare levels affordable." (PNA)