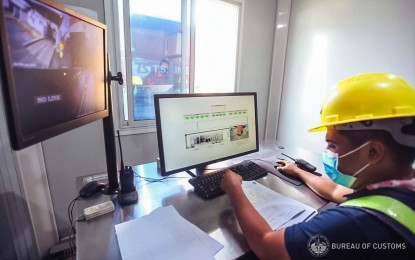 MANILA – The Bureau of Customs-X-ray Inspection Project (BOC-XIP) has provided additional X-ray machines in different ports, including Boracay International Airport, as part of its mandate to ensure smooth trade facilitation while preventing the entry of illicit goods and other forms of contraband.
In a statement Thursday, the bureau reported that a Nuctech mobile container X-ray scanner was deployed at the Port of Cebu.
Another one will be deployed at the Port of Cagayan de Oro.
The BOC said the machine has the high-performance scanning capability of the mobile container X-ray scanners allowing faster scanning through its pass-through mode feature, assuring precise inspection of all containerized cargoes.
Meanwhile, three new machines -- an Astrophysics fixed checked-in baggage scanner and two Astrophysics hand-carry baggage scanners– will be deployed at Boracay International Airport.
The machines will aid in detecting smuggled goods concealed in baggage in preparation for the opening of international flights in December.
Meanwhile, the BOC continues to train its personnel to upgrade its intelligence and enforcement operations capabilities.
These initiatives are part of the marching orders of President Ferdinand R. Marcos Jr. to Commissioner Yogi Filemon Ruiz to enhance employee competence and strengthen security measures to stop smuggling and other customs fraud in the country. (PNA)