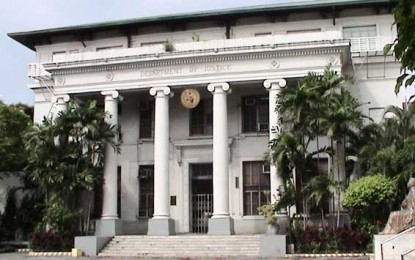 MANILA — A three-man prosecution panel has been formed to handle the murder cases filed against those implicated in the murder of Percival Mabasa, better known as Percy Lapid, Prosecutor General Benedicto Malcontento announced Thursday.
According to Malcontento, the panel will be led by Deputy State Prosecutor Olivia I. Laroza-Torrevillas, with Senior Assistant State Prosecutors Charlie L. Guhit and Josie Christina T. Dugay as members.
Malcontento said the panel will consolidate the cases related to the murder of Lapid, who was killed by gunmen last Oct. 3, as well as the case in connection with the death of New Bilibid Prison (NBP) inmate Jun Villamor who was identified by whistleblower Joel Escorial as a middleman for the murder contract.
"The cases will be consolidated (and) they will send summons ASAP (as soon as possible)," Malcontento said.
Named in the murder complaints filed by the National Bureau of Investigation (NBI) and the Philippine National Police this week included suspended Bureau of Corrections (Bucor) director-general Gerald Bantag, BuCor Deputy Security Officer Ricardo Zulueta, and persons deprived of liberty (PDLs) linked to the death of Lapid and Villamor.
The PDLs facing murder complaints were identified as Mario Alvarez, Joseph Georfo, Christam Ramac, Ricky Salgado, Ronnie Dela Cruz and Joel Reyes.
President Ferdinand R. Marcos Jr. has earlier said all investigation on the Lapid case will proceed until he is satisfied with the conduct of the probe. (PNA)