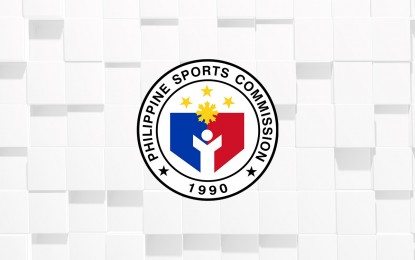 MANILA – It's all systems go for the 8th edition of the Women's Martial Arts Festival which will kick off on Nov. 12 at the historic Rizal Memorial Sports Complex in Malate, Manila.
The tournament that will run until Nov. 17 features nine regular and two demonstration sports will be held simultaneously at the Rizal Memorial Coliseum (RMC), PSC Multipurpose Gym (formerly known as Ninoy Aquino Stadium) and Philippine Judo Federation Dojo.
The regular sports are ju-jitsu, karate, kickboxing, kurash, muay Thai, pencak silat, sambo, taekwondo and wrestling while the demonstration sports are arnis and judo.
"This is very special for us since it will be the first major Women in Sports program under my watch since I was appointed as a Commissioner of the PSC. Also, this is the time that we will be opening our sports facilities again for our major event this month since the pandemic," said Philippine Sports Commission (PSC) Commissioner Olivia "Bong" Coo in a statement on Thursday.
Among the participants are World Taekwondo and Southeast Asian Games champion Jocel Ninobla, 2021 IFMA World Muaythai Championships double-gold medalist Islay Erika Bomogao, 19th World Pencak Silat silver medalist Hannah Mae Ibutnande, SEA Games pencak silat champion Francine Padios.
Two-time SEA Games silver medalist Jiah Pingot of wrestling, a winner in the National Championships and the previous edition of the Women's Festival, and Cherry May Regalado of pencak silat, a former SEA Games and Asian Games medalist, are also competing.
"We are very excited to gather our top Filipina athletes in one event. It will be a great feeling to watch them perform live in our own turf," said Coo, a bowling legend and Philippine Sports Hall of Famer.
Meanwhile, PSC Chairman Jose Emmanuel "Noli" Eala is expected to grace the 10 a.m. opening ceremony at the Riza Memorial Coliseum. All events, including the opening ceremony, will be streamed live on the PSC and PSC-Women's Martial Arts Festival Facebook pages.
GO21 Inc. will provide snacks during the opening and closing ceremonies while Pocari Sweat -Otsuka Solar Philippines, Inc. remains as partner of the tournament under the PSC Women in Sport program. (PNA)