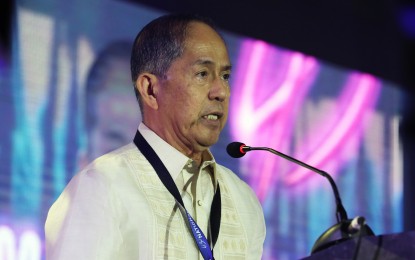 MANILA – The Department of Labor and Employment (DOLE) is assessing the current wage rates in the country amid the rising inflation rate.
"We will continue to use the existing tripartite wage mechanisms to help address the situation, and we will do so prudently," said Labor Secretary Bienvenido Laguesma at the National Productivity Conference of the National Wages and Productivity Commission (NWPC) on Thursday night.
He noted that both positions of employers and workers will be considered in coming up with a decision on the matter.
"We shall be taking into account the need to balance the interest and needs of workers and employers, especially at this time when our economic recovery is still in the early stages. The rise in the prices of food items and basic goods and services have impacted on the income and purchasing power of workers, as well as on the business cost of MSMEs (micro, small and medium enterprises) and large enterprises alike," Laguesma said.
Labor groups have called for a new round of wage hikes in all regions, as inflation has cut down the true value of their wages.
The Philippine Statistics Authority (PSA) has reported that the inflation rate in October surged to 7.7 percent, the highest since the 7.8 percent recorded in December 2008.
Earlier, the DOLE said all regional wage boards have already been directed to assess the situation in their areas, which will determine if there is a need for another round of adjustment in take-home pays. (PNA)