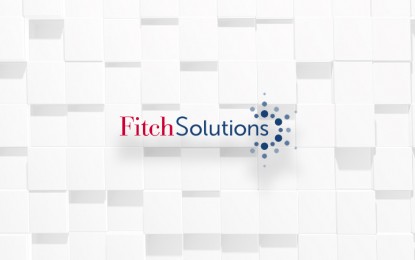 MANILA – Fitch Solutions Country Risk and Industry Research Friday revised its 2022 gross domestic product (GDP) projection for the Philippines following the higher-than-expected output in the third quarter.
Fitch estimated a 7.4 percent output for the domestic economy this year, higher than the 6.6 percent it previously projected.
However, it slashed its 2023 growth forecast to 5.9 percent from 6.2 percent due to base effects and rising risks such as the continued monetary policy rate hikes and the prospects for slower global growth.
On Thursday, the Philippine Statistics Authority (PSA) reported the 7.6 percent growth print of the domestic economy from July to September this year, higher than the upwardly revised 7.5 percent in the previous quarter.
End-September GDP stood at 7.76 percent, higher than the government assumption of 6.5 to 7.5 percent.
Fitch Solutions noted that the strong domestic output in the third quarter is due to the continued normalization of economic activities, buoyed by the rise in fixed investments that rose by 21.7 percent year-on-year.
It said private consumption decelerated a bit to 8 percent from the previous quarter's 8.6 percent but accounted for around 5.9 percentage points to the quarter's output.
These factors are countered by the faster rise of net exports over net imports, after rising by 17 percent and 13.1 percent, respectively, for the quarter.
Even with the robust growth in the third quarter, Fitch Solutions forecasts growth to slow due to the impact of the elevated rate of price increases.
"We expect pent-up demand to wane, while elevated inflation will continue to erode household purchasing power and weigh on private consumption," it said.
The inflation rate in the country further accelerated to 7.7 percent last October, the highest since December 2008.
Average inflation in the first 10 months of the year stood at 5.4 percent, way above the government's 2-4 percent target band until 2024.
Also, Fitch Solutions said the higher inflation rate is expected to make the Bangko Sentral ng Pilipinas (BSP) tighten further its key policy rates, "which would, in turn, weigh on investment prospects, and, to an extent, household spending."
"Last(ly), the outlook for the global economy has softened considerably, and this will further dampen external demand for Philippine exports," it added. (PNA)