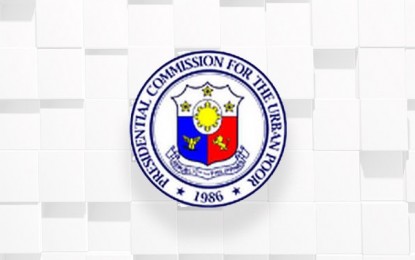 MANILA – The Presidential Commission for the Urban Poor (PCUP) is set to sign a memorandum of agreement (MOA) with local shipping firm Archipelago Philippine Ferries Corporation (APFC) to provide better services to the country's marginalized and underprivileged sectors.
The signing of the MOA between the PCUP and APFC will be held on December 7, in line with the celebration of the Urban Poor Solidarity Week (UPSW), the commission said in a statement released Friday.
Undersecretary Elpidio Jordan Jr., PCUP chairperson, had a recent Zoom meeting with APFC general manager Segundo Mentoya Jr., vice president for marketing Christine Guevarra, assistant vice president for operations Mark Saladino, and sales and business development officer-in-charge Virgie Labindao to present the commission's pro-poor initiatives.
The PCUP and APFC discussed ways to provide "genuine" service to the urban poor.
Assisted by project and policy development unit head Yvelen Moraña, Jordan presented the PCUP's four banner poverty reduction programs -- housing facilitation and linking initiative "Piso Ko, Bahay Mo"; resource mobilization "Lingkod Agapay Maralita"; urban poor data generation; and collaboration and partnership programs.
Jordan said the poverty alleviation programs would be implemented by next year, in support of President Ferdinand R. Marcos Jr.'s resolve to fast-track economic recovery and bring progress and development to urban communities.
The PCUP, created in 1986 under the Office of the President, is tasked to promote and protect the rights of the urban poor, including informal settler families.
The commission responds to issues on urban poverty such as demolitions, reclamation, and housing and provides assistance to the poor.
The PCUP is expected to conduct at least five pro-poor activities during the annual observance of the UPSW, which carries the theme, "The PCUP and the Urban Sector: Together Meeting the Challenge of the New Age".
By virtue of Proclamation 367 signed in 1998, the UPSW is celebrated December 2 to 8 yearly.
In line with the celebration of UPSW, the PCUP and the Department of Labor and Employment will likewise ink a MOA to coordinate their efforts on giving access to livelihood and employment opportunities to urban poor groups.
The PCUP previously renewed its cooperation with the Philippine Charity Sweepstakes Office to enhance pro-poor programs. (PNA)