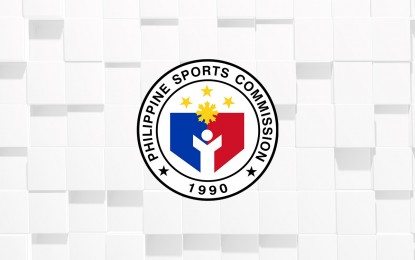 MANILA – The Philippine Sports Commission (PSC) has launched an inquiry to the now controversial brawl that took place between Jose Rizal University's (JRU) John Amores and some College of St. Benilde (CSB) players.
In an announcement on Friday, the PSC formed a fact-finding committee through a resolution to look into what transpired in the violent act that took place on Tuesday during a National Collegiate Athletic Association (NCAA) game at the FilOil EcoOil Centre in San Juan City.
PSC chairman Noli Eala, the former executive director of the Samahang Basketbol ng Pilipinas (SBP), in which the NCAA is a member league, reiterated that violence has no place in sports, but the probe has to be launched out of fair play so that "all facts and circumstances surrounding the incident" will be investigated.
Eala will lead the probe with Commissioner Bong Coo and Executive Director Guillermo Iroy helping him.
After the inquiry, he said "appropriate actions to be taken by the commission on all those who may have been involved in the incident" will be made.
The PSC is using its powers as the sole government body for amateur sports as stated in Republic Act 6847, which include the "power to perform all acts and things necessary for or in connection with the performance of its functions including the imposition of sanctions upon any national sports association, institution, association, body, entity, team, athlete and sports official for violation of its policies, rules and regulations."
Officials from the SBP, NCAA, JRU, CSB and even the FilOil EcoOil Centre management will be invited alongside some other parties.
Blazers file charges
Meanwhile, two Blazers have filed legal actions against Amores earlier Friday,
Physical injury complaints were filed by CSB players Jimboy Pasturan and Taine Davis at the San Juan City Prosecutor's Office moments before their team swung into action.
Pasturan and Davis were two of the four Blazers Amores punched during Amores' meltdown late in their game, the other two being Mark Songco and Migs Oczon.
Pasturan and Davis, however, were knocked out cold during the sequence, prompting them to consider turning it into a legal matter.
"The parents of my players wanted to file a case, so they did that and we just supported them," said CSB coach Charles Tiu, who signed as witness to the incident.
This is the second time Amores was slapped with a criminal complaint after the camp of University of the Philippines' commit Mark Belmonte also filed a complaint after Amores punched him during a preseason game.
CSB, JRU fall
The effects of the brawl were felt by both the Blazers and the Heavy Bombers during their Friday games.
Perpetual Help and San Sebastian, two teams looking to end their NCAA seasons on a high note played spoilers to both CSB and JRU, respectively.
The Altas (6-9) stunned the Blazers (10-4), 89-83, behind 19 points from Carlo Ferreras and a triple-double from Cedrick Abis that was reminiscent of former King Alta and now reigning Philippine Basketball Association Most Valuable Player Scottie Thompson.
In the main game, the Golden Stags (6-7) pounced on a six-man Heavy Bombers (6-8) squad with a 92-74 win to overtake them for fifth place, led by Rhinwill Yambing's 36-point blast on 11-of-15 shooting from beyond the arc. (PNA)