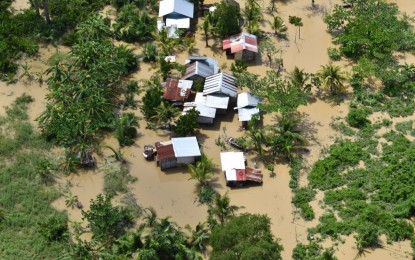 ZAMBOANGA CITY – Families forced out from no-build zones here by the recent Severe Tropical Storm Paeng will no longer be allowed to return to their communities.
Mayor John Dalipe said Saturday they will be relocated to resettlement sites in Barangay Tulungatung and Barangay Mercedes.
"Bahala na kung magalit sila (It's up to them if they get angry), but we have to do it for their safety," Dalipe said in an interview.
Dr. Elmeir Jade Apolinario, City Disaster Risk Reduction and Management Office chief, said the no-build zones include riverbanks, coastal areas, and mountain slopes.
Apolinario said such areas are prone to flooding, storm surges, and landslides during inclement weather conditions.
Housing and Land Management Division head Rodrigo Pagotaisidro said they are doing "tagging" works to determine how many families living in no build-zones would be sent to resettlement areas.
The resettlement will be undertaken phase by phase based on the availability of funds.
The final report showed Paeng displaced 21,445 families here comprised of 94,279 individuals.
The damaged to infrastructures, as reported by the City Engineer's Office and Department of Public Works and Highways, reached more than PHP1.5 billion.
Apolinario said the damage to agriculture totaled PHP70 million while the Zamboanga City Water District reported PHP151 million worth of damage to infrastructures.
The city was placed under a state of calamity on October 29 and a price freeze on basic commodities is in effect for 60 days starting October 31. (PNA)