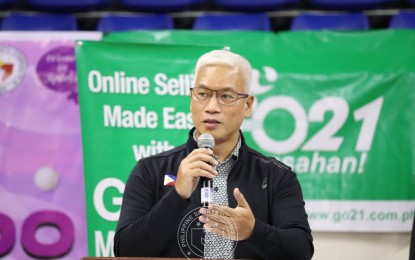 MANILA – The Philippine Sports Commission (PSC) sees the opening of the eighth Women's Martial Arts Festival as a breakthrough as the Rizal Memorial Sports Complex here has been reopened for face-to-face combat sports competition amid the coronavirus disease 2019 pandemic.
The complex's two well-known indoor arenas, the Rizal Memorial Coliseum and the Ninoy Aquino Stadium, have been chosen for various events.
The Rizal Memorial Coliseum will stage the competitions of Pencak Silat, taekwondo, sambo, and wrestling, while the Ninoy Aquino Stadium will be the playing venue for Muay Thai, kickboxing, karate, and demonstration sport arnis.
The kurash, jiu-jitsu, and judo (another demo sport) tournaments will be at the Judo Training Center.
"Today is a significant moment in the PSC calendar, because today not only marks the 8th Women's Martial Arts Festival, it also marks a time when we finally see face-to-face athletic competition especially, in combat sports. It is also a day when we reopen our home, the Rizal Memorial Sports Complex, for our athletes to compete again in our facilities. And most of all, it is significant because today is where women in sports take center stage," PSC chairman Noli Eala said during the opening ceremonies on Saturday.
Around 600 athletes, coaches, and officials graced the kick-off to the six-day festivities led by Women in Sports oversight commissioner Bong Coo.
The Women's Martial Arts Festival serves as part of the national team's preparations for next year's Asian Indoor and Martial Arts Games. (PNA)