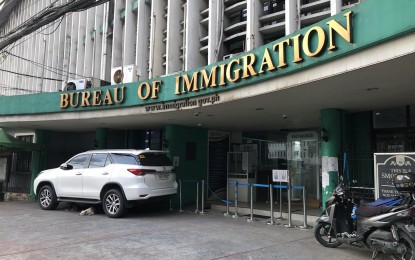 MANILA – The Bureau of Immigration (BI) on Monday reported the arrest of an overstaying Canadian national for the alleged destruction of properties in their subdivision in Pampanga.
In a statement, Immigration Commissioner Norman Tansingco said Andrew Clark Stewart, 62, was arrested at around 10 a.m. in front of his house in Angeles City last Oct. 18.
He was apprehended based on a complaint for his unruly behavior in the subdivision where he resides.
"When our officers approached Stewart, he failed to present a valid passport or any identification card. He was then arrested for being in flagrante undocumented," the BI chief said.
The foreigner is now facing a deportation case for violating the conditions of his stay under the Philippine Immigration Act of 1940, for overstaying, and for being an undocumented immigrant.
"This should serve as a warning to foreigners who wish to stay in the country. Legalize your stay and behave appropriately or face detention and deportation," Tansingco added.
The foreigner is currently at the BI detention center in Bicutan, Taguig pending deportation proceedings. (PNA)