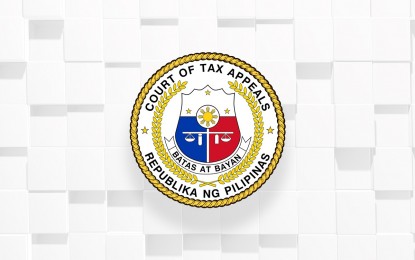 MANILA – The Court of Tax Appeals (CTA) en banc has affirmed its earlier ruling which turned down the Taguig City government's real property taxes imposed on the Veterans Federation of the Philippines (VFP).
The CTA affirmed its Sept. 25, 2020 decision, which ruled that the VFP is a government instrumentality and thus exempt from paying real property taxes.
In 2020, Taguig issued an assessment of real property taxes to the VFP's 50-hectare property in Western Bicutan and issued a notice of auction for the same for unpaid taxes amounting to PHP99 million from 1989 to 1999.
The Pasig City Regional Trial Court, acting on the petition of the VFP, halted the auction.
The property, known as the Veterans' Center, was set aside by the government in April 1967 under Proclamation No. 192 for use of Filipino veterans.
The property includes the Veterans Rehabilitation, Medicare and Training Center headquarters.
"Even assuming that petitioner (Taguig government) is correct in saying that respondent (VFP) is the owner of the Veterans Center, still, the property is exempt from real property tax since VFP is a government instrumentality and as such, all properties registered under its name are considered owned by the Republic of the Philippines," read the CTA ruling handed down November 4 and uploaded thereafter.
The VFP claimed that while it leases some of its property which includes around 30 buildings, it does so "not as a commercial undertaking but as part of the national government." (PNA)