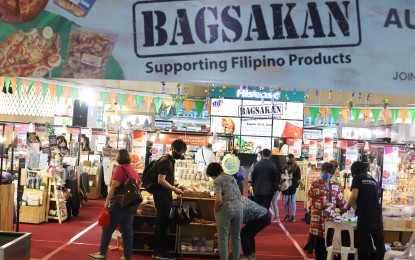 MANILA – The Senate is fully supporting the government's goal to achieve economic growth and will make sure the 2023 national budget will meet the objectives.
At the same time, Senate Majority Leader Joel Villanueva said for the medium and long term, the government should focus on food security by supporting the agriculture sector.
"Our agriculture sector urgently needs support to increase our capability and capacity for food production. By providing such, we hit a lot of birds with one stone: controlling inflation, generating jobs, and improving competitiveness of local food producers," Villanueva said in a news release.
"No Filipino should go hungry as we grow our economy," he added.
Villanueva assured economic revival is in the minds of his colleagues as they deliberate on the 2023 national budget.
"We must sustain the positive momentum of the growth of the Philippine economy," Villanueva said, referring to the Philippine Statistics Authority report last week that the economy improved faster than expected with a third-quarter growth of 7.6 percent in gross domestic product.
"We need to ensure that the national budget will support this positive momentum in our economic growth. For example, addressing the economic agenda of creating more jobs and building the necessary infrastructure to support development are main priorities," he said.
Part of the government's support for the economic growth momentum should ensure food sufficiency, Villanueva said, recalling that the rise in food prices was the biggest driver of inflation that hit 7.7 percent in October.
He also suggested that the government address inflation by extending the reduced tariffs on basic commodities, such as meat and rice, under Executive Order (EO) No. 171 which shall expire on December 31.
EO 171 is already an extension of the validity of EO 134 and 135, which lowered the most favored nation tariff rates for the importation of pork and rice.
Villanueva said the current administration's economic strategy is already taking effect as shown in the country's September unemployment rate that went down to 5 percent, the lowest in more than two years.
"We need to ensure that the 2023 national budget would have sufficient social and economic support for the current positive growth momentum. The Senate is aiming for a national budget that favors sustainable growth and inclusivity, because no Filipino should be left behind while the economy is growing," Villanueva said. (With a report from Leonel Abasola/PNA)