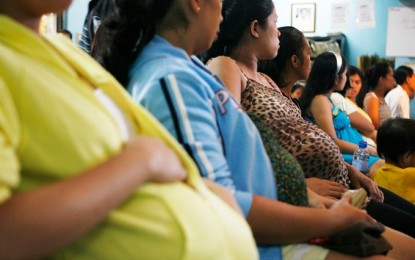 MANILA – The decline in the country's total fertility rate (TFR) offers both an opportunity and a challenge.
For starters, it can be considered a breakthrough in programs on population and development as well as family planning, according to Executive Director Lolito Tacardon, Commission on Population and Development Officer-in Charge.
A recent Philippines Statistics Authority National Health Demographic Health Survey (NDHS) 2022 Dissemination Forum showed that the TFR of Filipino women aged 15 to 49 years old is down to 1.9 children from 2.7 children in 2017.
It placed the country within the replacement fertility level of 2.1 children, or the rate at which women give birth enough to sustain population levels.
"The Philippines' latest TFR is now comparable to that of upper middle-income countries' 1.8 children and Thailand at 1.5 children. In the Southeast Asia region, the Philippines now has the third-lowest after Singapore's 1.1 children. It is lower than the Asian average of 2.2 and is comparable to Latin America's and the Caribbean's, which is at 2 children," Tacardon explained in a statement on Monday.
The updated NDHS validated the PSA findings in February that the Philippines is now in a demographic transition, characterized by a situation when a country has a low level of fertility and mortality, as well as the Young Adult Fertility and Sexuality Survey released a month ago, according to Tacardon.
He suggested that sectoral developments should take advantage of the demographic opportunity to hasten socio-economic development.
"Focus should now be on ensuring that the quality and capacity of the country's human resources are enhanced. At the household level, lower fertility also means greater opportunity for personal development of couples and individuals, which can redound to more savings and investments," Tacardon said.
He clarified, however, that a lot of work needs to be done especially in addressing teenage pregnancies.
"We also need to double up on our efforts in reducing fertility in rural areas, where the rates are still high," Tacardon noted.
The survey also disclosed that the Philippines' TFR has been on a downward trend since the 1970s which was at six children per woman.
The decline from 2017 to 2022 was the sharpest ever recorded.
The same survey revealed that one in two married women said they no longer desire more children, while 17 percent want to delay their next childbirths for two or more years. (PNA)