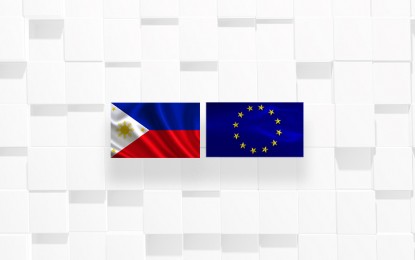 MANILA – It will be easier for the Philippines and the European Union (EU) to resume negotiations for a free trade agreement (FTA) if the country will ensure its adherence to the 27 international conventions, the Head of the Delegation of the EU to the Philippines said Monday.
In his keynote speech at the European-Philippine Business Dialogue, EU Ambassador Luc Veron said the EU remains interested for an FTA with the Philippines, but the EU has to assess the prospect of resuming the negotiations.
"We look forward to movements by the Philippines implementing its commitments in the GSP+ (Generalised Scheme of Preferences Plus) convention. It is clear that it will make it easier for the EU and the Philippines further assess the prospect of a resumption of the negotiations," Veron said.
The two parties started exploratory talks for a bilateral free trade pact in 2013.
The negotiations for the EU-Philippines FTA started in 2016. The last round of negotiation was held in Cebu City in 2017. Since then, negotiations have been on hiatus.
"The European Commission is starting a reflection as to whether the conditions are right to resume one of the negotiations in the Southeast Asia that was put on hold for the past few years, and no decision has to be made whether it would be Thailand, Malaysia, or the Philippines. However, in the case of the Philippines, the compliance with these laws remain(s) a fundamental element of this reflection," Veron said.
"EU remains interested in an FTA. But we feel that not all elements are in place yet," he said.
The EU envoy said for now, the EU GSP+ will continue to support Philippine exports to the EU.
Veron is also optimistic that the level of bilateral trade between the EU and the Philippines will overtake the pre-pandemic level, which is at 15 billion euros. (PNA)